Our mission is to be a One Source provider of quality industrial products and services to manufacturing, distribution and warehousing customers.
JOIN US AT OUR CAREER FAIR!
We're growing and need your help. Maybury is hiring for Service Technicians, Installers, a Service Coordinator, and a CDL A Delivery Driver.
Come learn about our competitive wage & benefits package, health, dental & vision plan, 401(K), and much more.
When:
Tuesday, November 29th | 4–7 pm
Where:
Brew Practitioners, 45 Baldwin Street, East Longmeadow, MA 01028
Enjoy a complimentary beverage & hot dog from Jeannie's Weenies on us!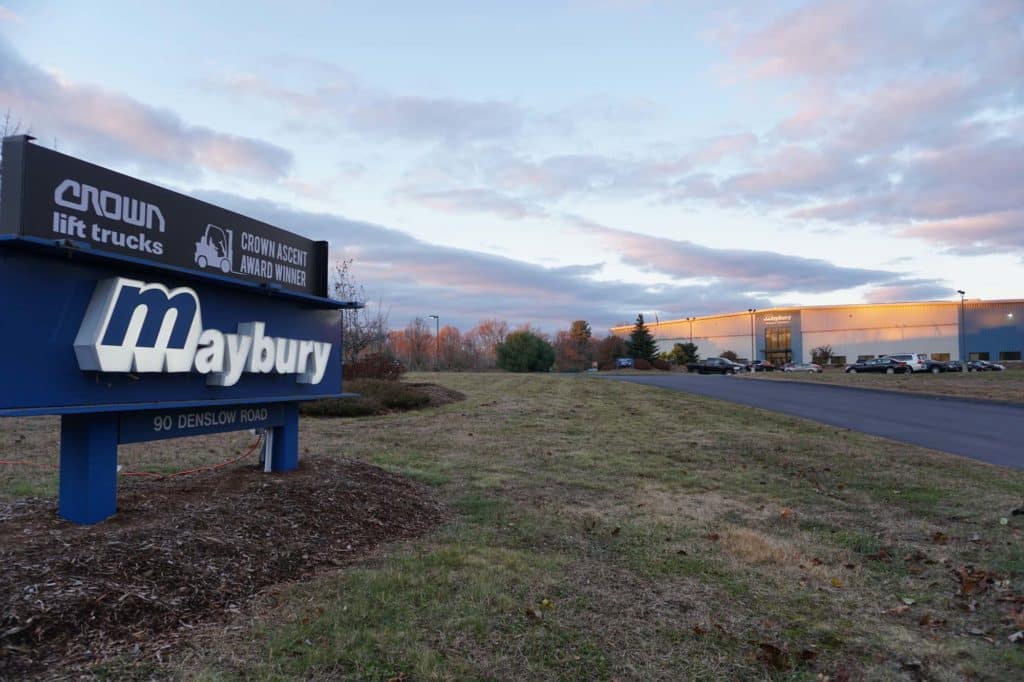 A One Source Provider of Quality Industrial Products & Services to Manufacturing, Distribution & Warehousing Customers.
Integrity & Ethics, Teamwork, Communication, Accountability, Ongoing Improvement, Customer Service Excellence, Safety
MATERIAL HANDLING EQUIPMENT & SERVICE
Maybury is your one-stop, full-service provider for all of your material handling needs.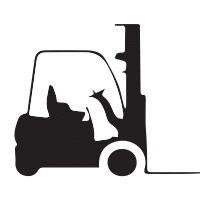 Forklifts
Maybury offers a complete line of electric and gas-powered lift trucks and accessories for pallet moving, order picking and specialized tasks that help your business grow.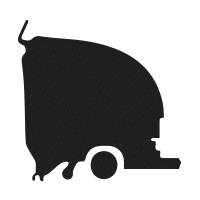 Cleaning Equipment
We offer a full line of sweepers, scrubbers, industrial & commercial vacuums, floor & carpet machines, and chemicals for industrial, commercial & institutional facilities.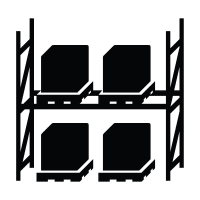 Racking
Maybury has engineered warehouse storage systems for distribution centers, manufacturing operations, e-commerce fulfillment, and retail stores.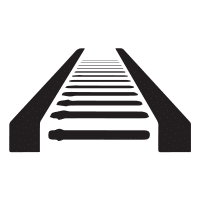 Conveyors
Maybury provides a multitude of conveyor solutions for various industries.  From e-commerce to food & beverage, we can tailor material handling systems to fit your needs.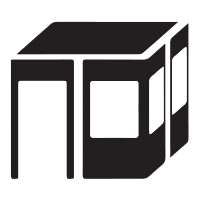 Modular Offices
Maybury offers prefabricated wall panel systems to construct offices, cleanrooms, grow rooms, portable buildings and floor-to-ceiling partitions that best fits your application.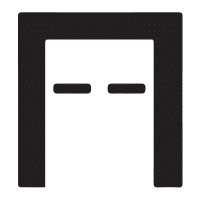 Dock Equipment
From cold storage, food & beverage to heavy industrial operations, Maybury provides loading dock solutions to fit your unique demands and warehouse challenges.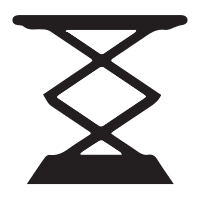 Ergonomics
Ergonomic materials handling equipment for vertical lifting and work positioning, designed to improve worker productivity while reducing the potential for worker injuries.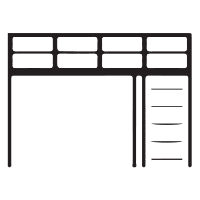 Mezzanines
Maybury is your one-stop provider for the design, fabrication and installation of custom built mezzanines, catwalks, platforms, and stair systems.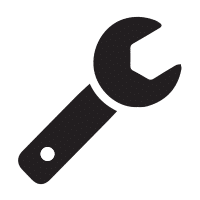 Service
Maybury services all brands of lift trucks, conveyors, docks, scissor lifts, sweepers, and scrubbers. Our factory trained technicians provide customers with high-quality service and quick response time.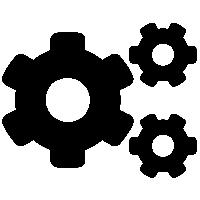 Parts
Maybury's dedicated Parts Department is committed to offering all of our valued customers quality parts at a fair price, with the best possible service.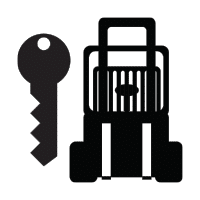 Rental
When you need an extra truck during a peak period or a temporary solution, renting vehicles from Maybury is the obvious solution! Many units are in stock and ready to go.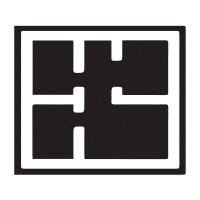 Design
Maybury utilizes the latest design software to provide tailored solutions for warehouse design & layout, metal fabrication, and custom material handling equipment.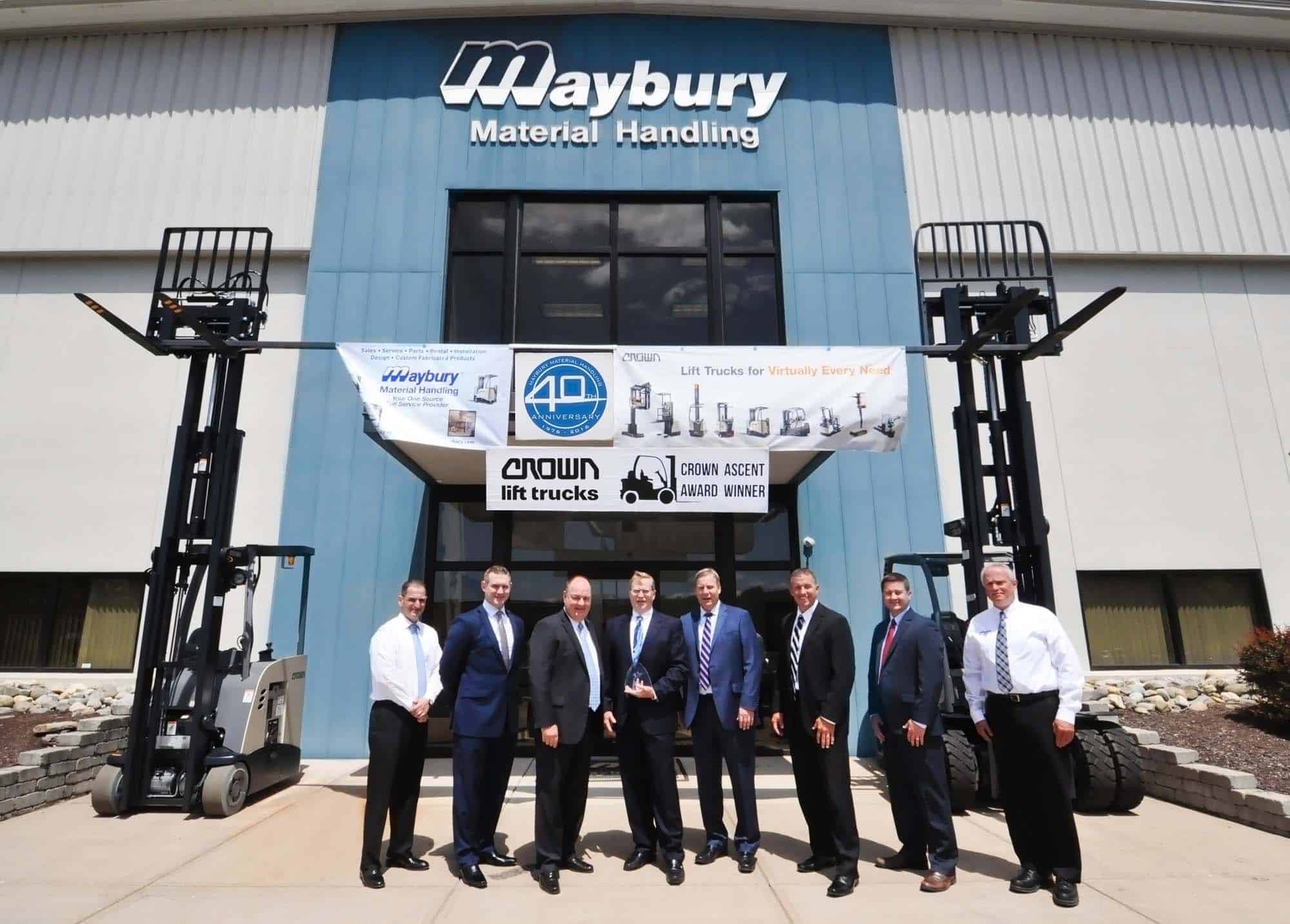 What makes Maybury different:
A diverse product line, knowledgeable personnel, and an emphasis on safety combine to make Maybury a recognizable leader in the material handling industry. Maybury is your one-stop, full-service provider for all of your material handling needs.
Our Mission
To be a One Source Provider of Quality Industrial Products and Services to Manufacturing, Distribution and Warehousing Customers
Our Values
Integrity and Ethics, Teamwork, Communication, Accountability, Ongoing Improvement, Customer Service Excellence, Safety
Our Strategic Position
90+ Employees serving Western Massachusetts & Connecticut
Licensed General Contracting
Licensed Professional Engineering
Licensed Conveyor Contractors
Certified Welding
OSHA 30-Hour Trained
Sales, Service, Parts, Rental, Safety Training, Engineering, Fabrication, and Installation
Maybury Material Handling offers an excellent wage and benefits package including Health/Dental/Prescription Drug Plan, Flexible Spending Account, 401K Retirement Savings Plan, Life and Disability Benefits, Tuition Reimbursement and much more.