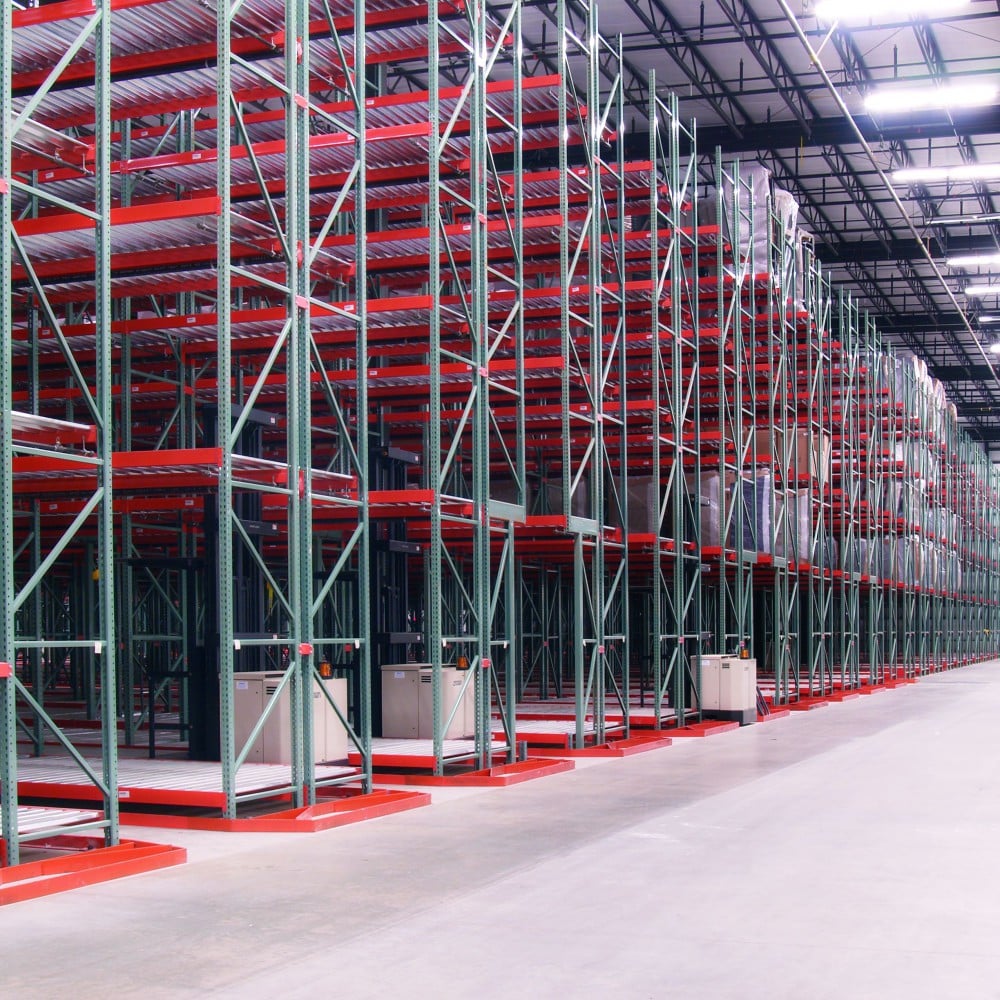 There are few people in the Northeast who are not familiar with the Bob's Discount Furniture TV commercials, featuring furniture with an irresistible combination of quality and low price.
In Norwich, Connecticut, Bob's Discount Furniture maintains a large storage and distribution center for furniture and bedding, from which approximately 1 million pieces were shipped in 2005. They receive solid containers filled with multiple units of the same product, then store the contents in this warehouse. To ensure the continued growth of the company and provide job security for their 1,500 employees, Bob's Discount Furniture had been wanting to expand their storage capacity and increase the volume of product handled.
To that end, they have just completed a new 272,000-square-foot warehouse addition. One of the goals of the addition was to move all inventory under one roof. This would reduce furniture handling (reducing, in turn, damage to the furniture); decrease manpower required; and allow for higher profits. Additionally, Bob's Discount Furniture wanted to improve storage safety and provide a safer environment for their workers
Maybury seamlessly coordinated their efforts with those of the project's general contractor and lighting, HVAC and sprinkler companies. And, as always, Maybury employed strict safety practices throughout the project. During installation, the supervisor ensured that the area where we were working was free and clear of obstructions and hazards. Steel-toed boots, hard hats, safety glasses and gloves were standard attire. Protection during welding included welding helmets, gloves and safety glasses. For fall protection, scissor lifts with 42″-high guard rails, as well as full-body harnesses with lanyards, were used.
The management of Bob's Discount Furniture appreciated the high level of conscientiousness shown by Maybury. John Fichera, Bob's warehouse manager, states, "They came back to take care of the little things. I had a lot of ideas about the details of the project, and Maybury figured out how to take care of them." Likewise, Bob commented on Maybury's dedication and ingenuity: "Maybury takes pride in their work – they put their heart into it. Their ideas are very innovative, and they have very smooth internal communication and coordination." Maybury is always enthusiastic about meeting material handling challenges such as those presented by Bob's Discount Furniture. Let us "come on down" to your facility to discuss your requirements.