Products in Action: Modular Offices & In-Plant Offices
Goal: 
Create a new space for the soon-to-be displaced Quality Assurance Department
Customer: 
Hardigg Industries, Inc.
Location:
275,000-square-foot corporate headquarters and flagship manufacturing site in South Deerfield, Massachusetts
Our Modular Buildings and In-Plant Offices
Hardigg Industries facility in South Deerfield, Massachusetts Maybury Material Handling supplies and installs modular structures that provide attractive and functional enclosed spaces. Ideal for a number of industrial and commercial applications, they are economical and time-saving alternatives to conventional construction. Maybury offers two types of structures:
Modular Buildings, for exterior, as well as interior locations, are pre-assembled and portable. Typical applications include:
kiosks

toll booths

ticket booths

security guard houses

parking attendant booths

on-site construction offices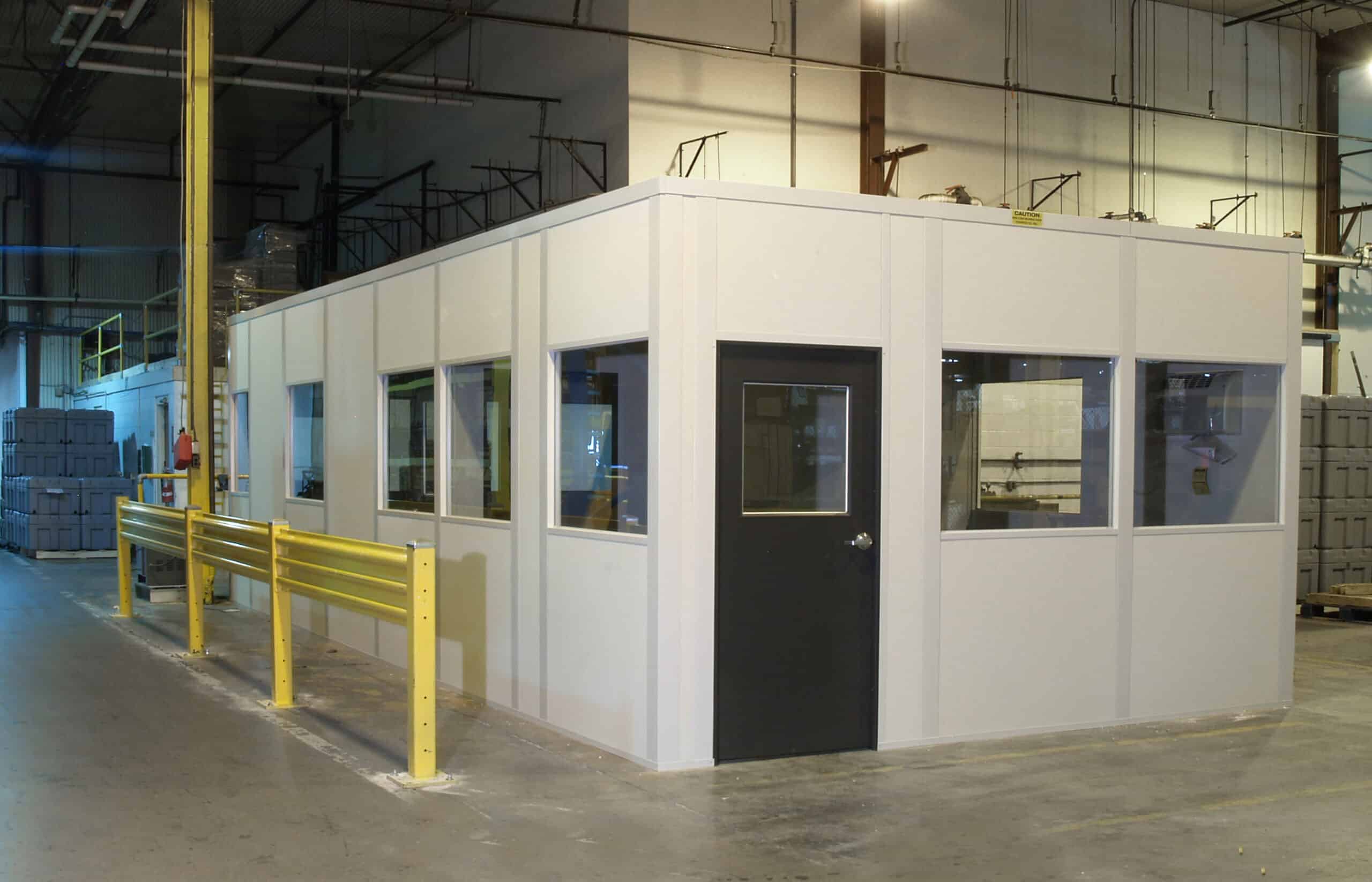 In-plant Offices, either one- or two-story, are pre-engineered for quick in-plant assembly. These structures are suitable for:
Conference rooms

Administrative Office

Cafeterias and break rooms

Computer and engineering labs

Sound, paint and dust enclosures

Shipping, receiving and plant foremen's offices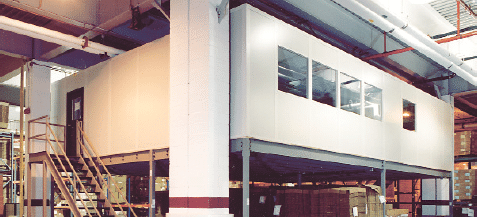 Modular buildings and in-plant offices are available with a variety of options to meet each individual customer's requirements. Both also offer possible tax advantages.
Features of New System:
30-foot-long by 14-foot-wide pre-engineered structure
8-foot-tall, 3-inch-thick solid wall panels (fire rated or sound control)
1/4-inch tempered safety glass windows
Pre-hung door with cylindrical lockset
Built-in electrical raceways
Acoustical grid ceiling, including lighting
Benefits:
A spacious room for 6 personnel and their workstations

Installation took less than 3 days

Pre-finished materials – no sanding or painting was required

Ability to easily reconfigure or relocate office as needs change
For More Information, please contact:
John Cosgrove
Atlantic Handling Systems
PO Box 358
Fair Lawn, NJ 07410
Fax: 201-445-6827
Email: jcosgrove@atlantichandling.com