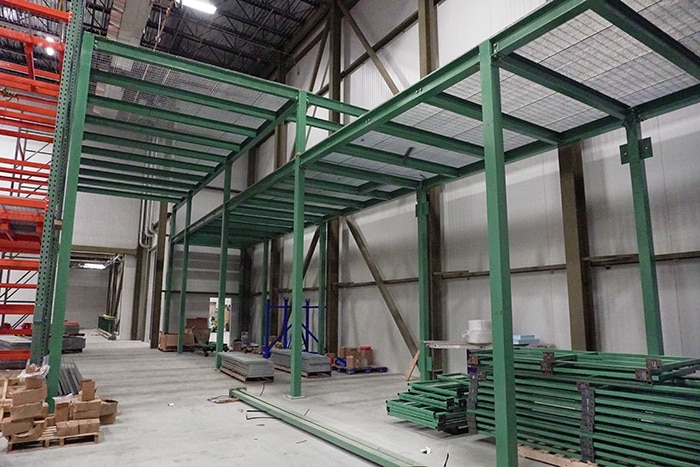 With Maybury's Help, Orders are Moving Faster Than Ever at J. Polep Distribution Services
J. Polep Distribution Services, located in Chicopee, Massachusetts, is one of the largest distributors of convenience store products, serving thousands of customers across six states. Founded in 1986, Polep has experienced phenomenal growth over the past 14 years, due to hard work and exceptional customer service. By 1999, this growth had led to a dilemma. New products, more customers, and the need for faster movement had exceeded the capacity of Polep's existing order picking system. Their 92,000-square-foot distribution center was bursting at the seams. The company had to make decisions regarding their future growth and capacity and determine whether to invest in a new facility or utilize their existing one.
Engage an expert in material handling system design
Maybury Material Handling was asked to look at the existing system and provide insight as to what could be done to structure a more efficient facility. Maybury formed a team of design, engineering, and product-handling specialists to review Polep's operations and evaluate different approaches for improving product flow in the facility. We examined all facets of warehouse operations, including receiving, order handling, order picking, auditing, and shipping.
Maybury determined that the key to updating Polep's facility was changing the existing shipping and receiving process. At the time of our consultation, both receiving and shipping were performed through one set of doors. After analyzing the various product lines, as well as the entire process circulation, we developed a concept which called for receiving at one dock and shipping from another. This would allow for continuous product flow through the building and generate a more productive and time-efficient process. J. Polep Distribution Services decided to go with this approach to solving their dilemma.