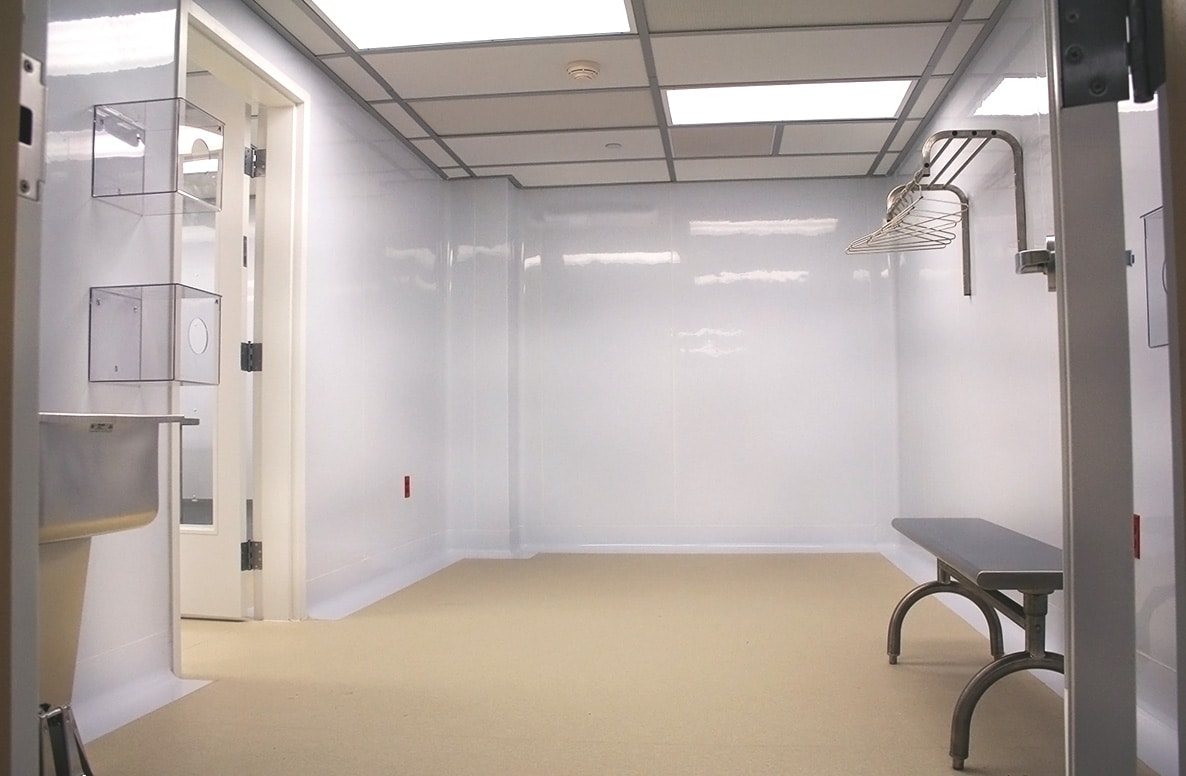 It seems that you can't look at the news today without hearing about a COVID-19 lull or spike. While the virus has its ups and downs, it's clear to us that many industries have enacted virus safety protocols that aren't going to change any time soon, regardless of the current state of COVID-19.
While many industries had to completely change the way they approached their business, warehousing, and material handling service providers like ours were way ahead of the game. Today, we lead the way in virus solutions, from designing screening rooms, to providing the disinfectant to keep surfaces clean. We thought we'd break down what exactly we offer.
We Design, Assemble, & Ship Isolation Rooms
Many industries now require an outdoor cleanroom. We offer both one and two-room cleanrooms. Single room cleanrooms are great for visitor check-in situations that enable isolated, rapid testing like thermometer readings.
Two-room cleanrooms are for longer testing, where an employee can sit in a "waiting room" that is completely isolated from the person running the test. If you think installing outdoor cleanrooms would be a challenge, we're happy to say that these prefab designs are shipped to you already assembled.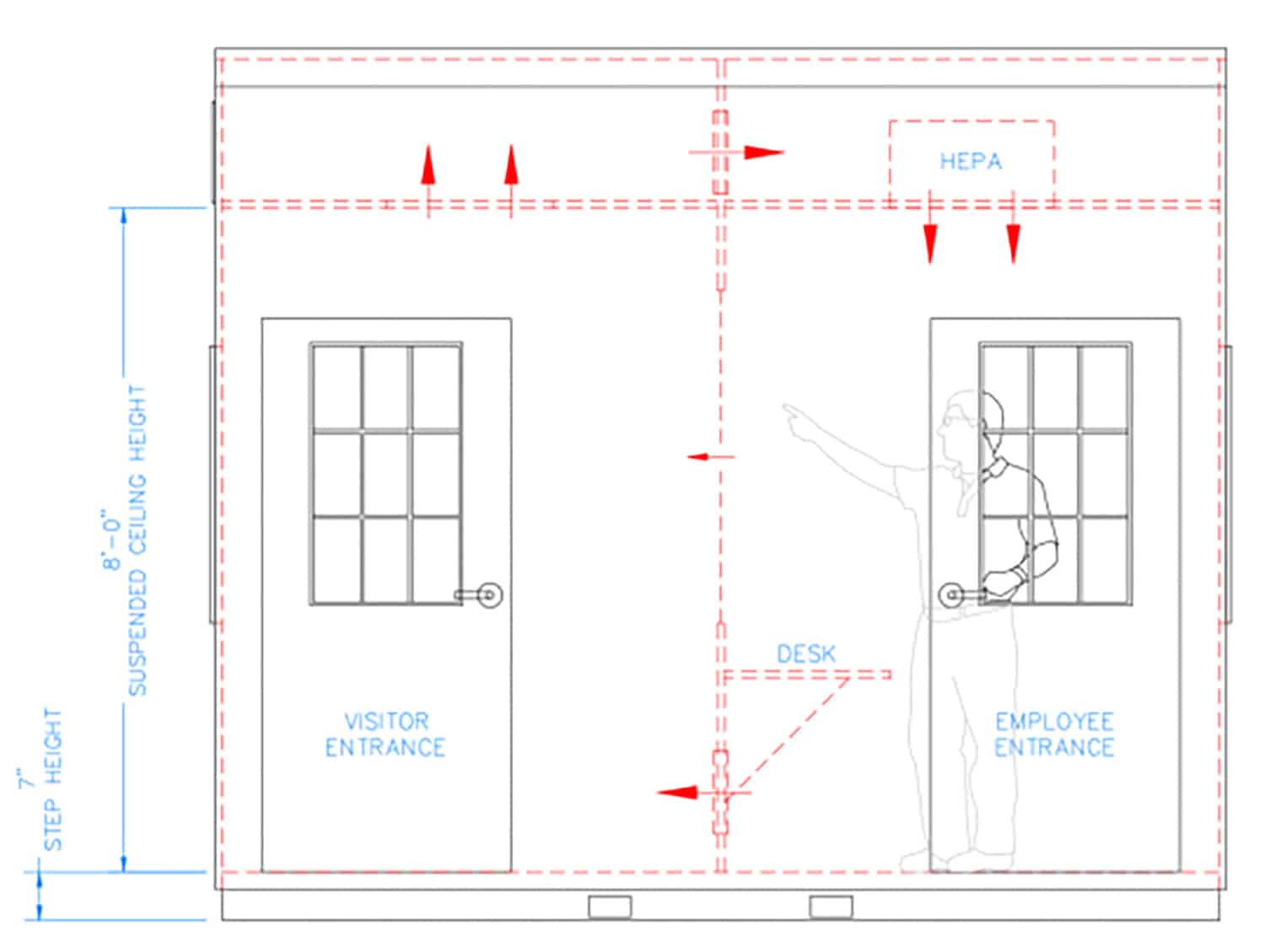 Our Prefabricated Separation Panels & Screening Stations Are Mobile
Some businesses require partitions as a part of their protocol. These partitions act as shields between people, whether they be employees, visitors, or a combination of both. We construct heavy-duty, durable polycarbonate separation panels with robust casters for extreme mobility.
We also offer a pre-assembled temperature screening station. These stations are also mobile and allow you to take employees' temperatures while briefly isolating them.
We Offer Rapid Response Care Tents for Any Emergency
Our rapid response tents have been used in many different industries, but are perfect for COVID-19 situations where you must separate patients no matter where you are. These tents can be installed anywhere, and they can be installed quickly.
Best of all, our rapid response care tents can be integrated with filtration systems to create an even safer environment for their occupants.
Our Viral Disinfection Kit & Disinfectant Mister Will Keep Things Clean
We're not just builders and fabricators; we also offer viral disinfection kits and disinfectant misters that can be used in a large-scale commercial setting. Whether it's a plant or hospital, the products we sell will keep your space clean and your employees productive.
Our prefabricated products will come to you ready to install at your convenience. We make commercial COVID-19 and virus protocols that much easier to get a handle on, giving you back time to focus on other things.
Are you interested in learning more about our clean rooms or health safety products?

Reach out to us today

for a quote.