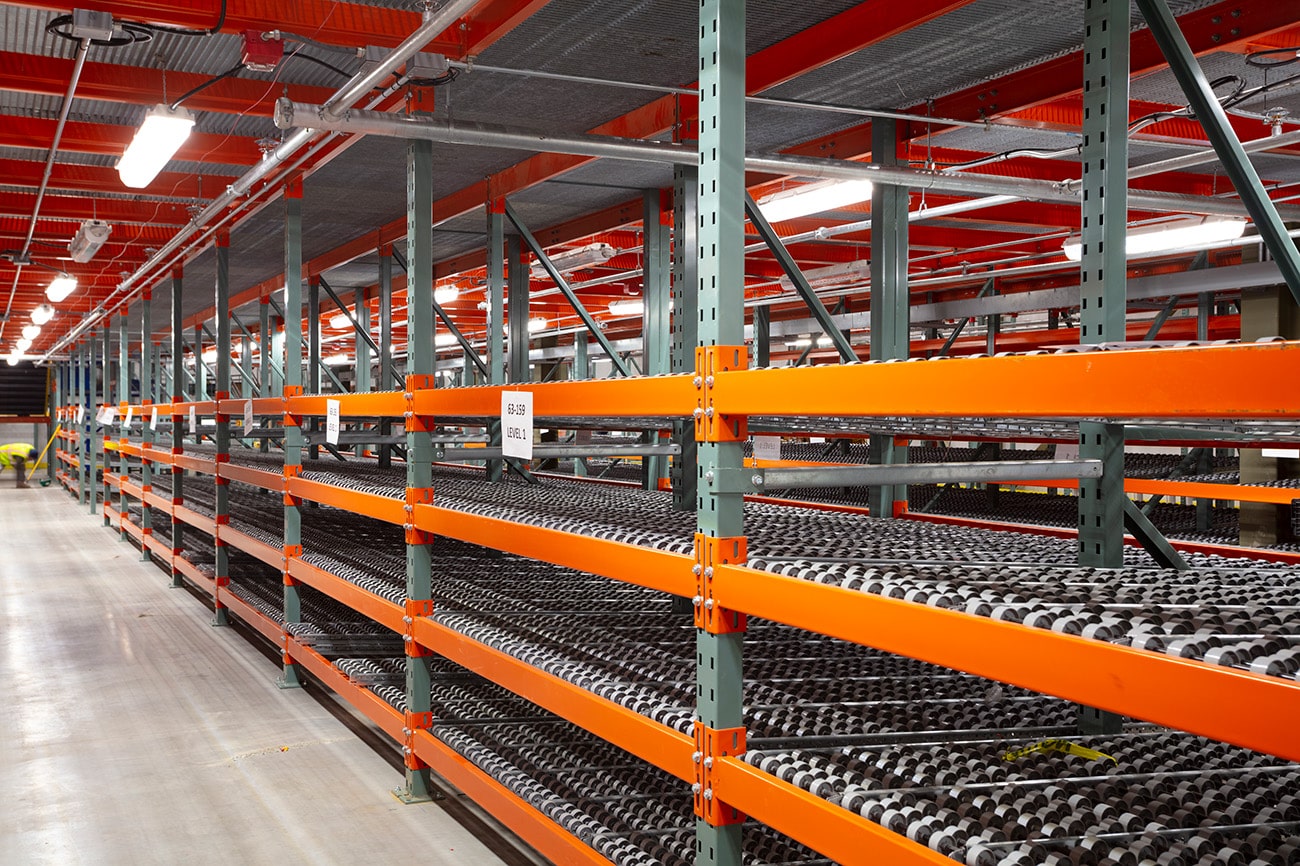 Simplify Your Operation: Reduce Clutter in Your Warehouse with Material Handling Equipment from Maybury Material Handling
Running a warehouse is no easy task, especially when it comes to keeping the space clean and organized. With busy schedules and endless tasks on your to-do list, it's easy to let clutter accumulate. But clutter isn't just unsightly—it can also cause safety hazards and decrease productivity. That's why investing in material handling equipment from Maybury Material Handling is the key to reducing clutter and optimizing your warehouse's space. With our wide range of storage, forklift, and custom warehouse design solutions, you can take full control of your space and simplify your life.
1. Pallet Racking
Pallet racking is one of the most common material handling solutions for reducing clutter in warehouses. By stacking items vertically, you can free up valuable floor space and make it easier to find what you need. At Maybury Material Handling, we offer a variety of types and configurations to fit all of your storage needs. From narrow aisle pallet racking to drive-in pallet racking and everything in between, Maybury can help you design the perfect solution for your warehouse.
2. Implement an Effective Fleet Management System & Warehouse Management System (WMS)
Effective fleet management systems, like Crown InfoLink, provide you with real-time data on your entire fleet allowing you to analyze and optimize based on the data. A good WMS can help you monitor your inventory on the fly, track your shipping, and analyze customer data to help you make informed purchasing decisions. Look for a WMS and fleet management system that is user-friendly, scalable, and easy to integrate with other software.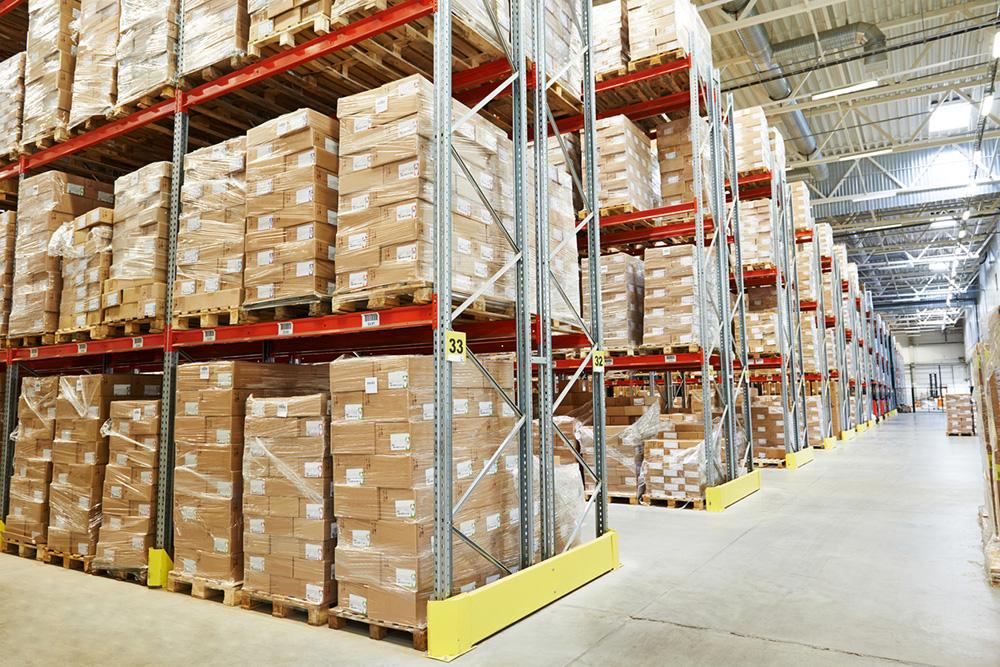 3. Forklifts
Forklifts are crucial for transporting and moving items around your warehouse. But not all forklifts are created equal, which is why Maybury Material Handling offers a wide range of forklift solutions to fit your needs. From electric counterbalance forklifts to very narrow aisle forklifts and everything in between, we can help you choose the perfect forklift for your warehouse. Our team of technicians can also provide regular maintenance and repairs to keep your forklift running smoothly.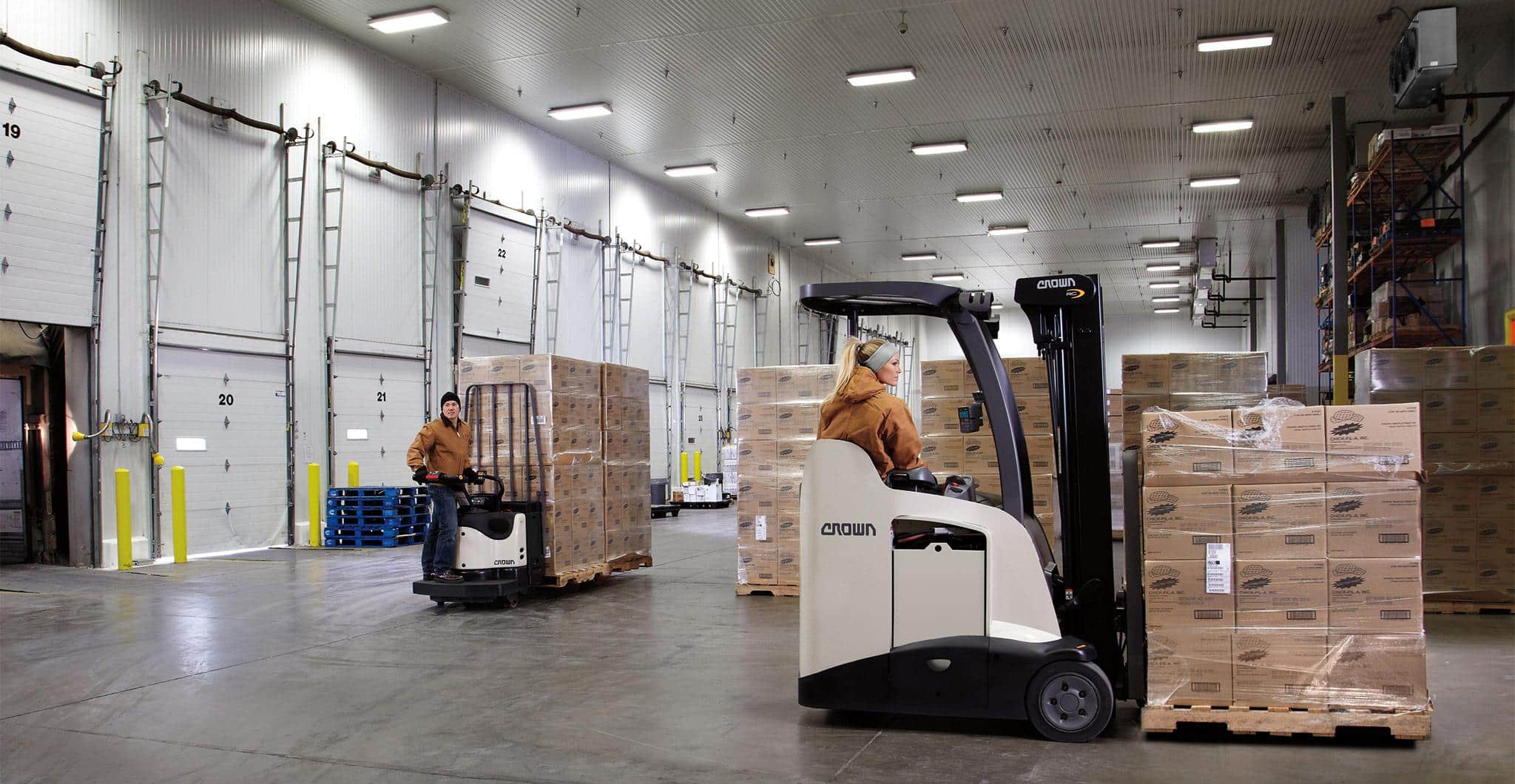 4. Mezzanines
If you're running out of floor space and need to expand upwards, a mezzanine is the perfect solution. At Maybury Material Handling, we offer a variety of mezzanine designs and configurations to fit your space constraints and budget. Mezzanines can be used for anything from storage to office space and everything in between. Our team can help you design the perfect mezzanine to fit your specific needs.
5. Custom Warehouse Design
At Maybury Material Handling, we understand that every warehouse is unique. That's why we offer custom warehouse design solutions to fit your specific needs and requirements. Our team of experts can help you optimize your space, reduce clutter, and improve productivity by designing a warehouse layout that works for you. We take into account factors such as your inventory, workflow, and space constraints to create a custom solution that meets all of your needs.
Reducing clutter in your warehouse doesn't have to be a daunting task. With material handling solutions from Maybury Material Handling, you can take control of your warehouse's space and optimize it for maximum productivity. From pallet racking and storage solutions to forklifts, mezzanines, and custom warehouse design, we have everything you need to simplify your life. Contact us today to learn more about how we can help you reduce clutter in your warehouse.